What Does a Student Do For Each Global Topic?
There are several routes a student can go.  For instance, a student could do 8 days of experiments or one or two.  The following is a list of the CWS activities for one Global Topic and the times we suggest along with a maximum number of days.  CWS is built for incredible flexibility and meant to give enormous time to delight-based personalized learning and the use of others' resources.
Each class session is 45-60 minutes.
Note: CWS now has a 1-Year program. See top menu bar!
DAYS

ACTIVITY

MAXIMUM DAYS
(Leisurely or Loaded)

2

Core Videos

4

2

Core Videos Fill in the Blank Sheets

4

1

Field Trips

2 - Sky's the limit!

2

Experiments

8 - For a Budding Edison!

1

Collection (1+/Topic)

2

2

Digging Deepers & Gold Digs

5

1

Research

2 - Sky's the limit!

1

Reinforcement

2 - Sky's the limit!

2

General Links

4

1

Unit Links

2

2

U-Choose

4 - Sky's the limit!

1

Devotionals + Verse Memory

2

4

Books

4+ Sky's the limit!

22 Days

Totals

43 Days
NOTE:

 

4-10 MORE DAYS OF WORK
Each subscription is given access to two different levels of curriculum,  "First Timers" and "Second Timers", as we've mentioned. Both go into great detail in "Deep Science" but "First Timers is a little more leisurely.  Let's look at this more.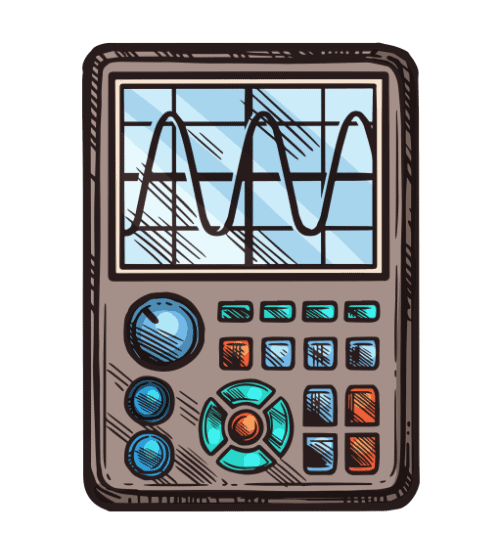 There are two levels of Core Video questions and two levels both of content and questions in the Digging Deepers of Sound and the Gold Digs of Fluid Dynamics.  The first is called "First Timers" and the second is called "Second Timers".  These are meant the first time through and the second time through, respectively. A student may do the "First Timer" and want even more of a challenge and opt to also do the "Second Timers." The student can also opt to do the "Second Timers" only.
If a student opts to do both "First and Second Timers," this will increase the work for each Global Topic by 4-10 days.
You can register for the free Sample lesson here.
Please note, you'll need to register for this course manually with each account that you would like to have access to it. There is no group registration for the Sample Lesson at this time.

When you purchase one subscription to CWS, you will register an account for the student and the teacher.  Each will have their own account. 
The student account will have a name and an email and a password. The student will have access to all the teaching material on the site and be able to view their own grades.
The teacher-admin account will need its own email and password.  This user will have access to various things like an answer key to the worksheets and the Experiment questions, grades for the students, direct access to embedded Links, and general admin information.  The students do not have access to this account.  It is password-protected.
When more than one subscription is needed for an admin account (A parent or a teacher), additional seats may be purchased.  Each seat will be under the same admin account.  Extra seats must be secured at the time of purchasing your subscription.  Otherwise you will need to buy another "first seat " and then each extra seat
You may purchase access to this website for one student or for as many students as you desire in the event of using CWS for more than one sibling or for using it for a class or a school.
No, not at this time.  Please look at all the materials we give you on the site to help you understand the program including the Sample Lesson and read many reviews on the program before making your purchase.  Once you are in, you are in for good.  There are no refunds.  Sorry.  (But, we hope you'll love everything!)
Yes.  Our NEW Wonders Park contains supplies for over 100 experiments and activities. Purchase here.
For Purchases Under 100 Students
If your school wants to purchase less than 100 subscriptions, just sign on as a family would for each individual class. You will have to pay for one subscription at the normal price  and every other one is the current "additional student" price.
This allows you to have one administrator account for the group. If you have, for instance, 3 classes of 30, you would have 3 admin accounts and each would have a group of 30 students under each teacher.
For Purchases Over 100 Students
Contact us by email for a group discount.
contact@crosswiredscience.com
Yes.  If you would like to help us spread the incredible news of God's beauty, intelligence love and power, we'd LOVE to join hands with you.  We deeply want to bring the Lord's blessing in his Creation in additional ways to as many people as possible.   
One of our great hopes is to give beloved godly families additional streams of income in several different ways.  We know it can be a great blessing from the Lord for both the giver and the receiver.
In our affiliate program, our affiliates are given a code that they can give to friends or post on social media.  The code gives the friend a nice discount on the program and also gives a gift to the affiliate.  The codes are entered into our data bases and you are sent your gift from the Lord once a month through a PayPal payment.
Please send us your email information and we will send you directions of how to become an affiliate.  Email us at affiliate@crosswiredscience.com. Or, you can go to the bottom of the website where it says "Affiliate Registration" and follow the directions there or simply click on the "Affiliate Button" on the home page.
That's it for now! 
We would love to have you join the CWS family!
We hope CWS proves to be a powerful blessing from the Lord to you!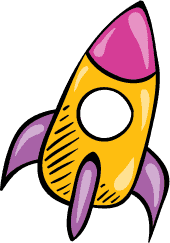 Thanks!
Don & Renita